About Apps4Trainers
The platform Apps4Trainers is the one-stop destination for trainers, training consultants, coaches, HR experts developing internal trainings, and everyone working on a presentation, video or learning project. From web-apps to websites, tools, platforms or mobile applications – there are numerous little helpers that can make the trainer's life easier. No matter if you are working on a learning/coaching project, organizing a training event from scratch or creating a video, there is (often) free support available out there.
But how can you know that such tools exist, their names and features? It is impossible to guess that there is an app that can do a certain task and we often end up struggling to do things on our own or with complicated software. Here comes the first of its kind platform for categorization, description and reviews of apps and tools for trainers, coaches and consultants – Apps4Trainers.
The idea for Apps4Trainers originated from Daniel Jones' presentation at the ATD International Conference in Atlanta, Georgia. For third consecutive year Dan presents the most "Awesome Apps for Trainers" at one of the biggest learning conferences worldwide. He is one of the main contributors to the website, together with Guido Betz. You can read more about both of them below.
The Trainers' Apps Experts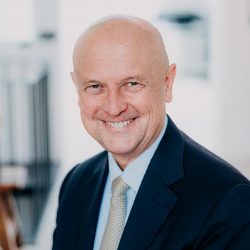 Guido Betz
After finishing his studies in human resources and organizational development, Guido graduated as a Master in Management Education in Munich, Germany. Since 1982, he has been a practitioner in corporate training and HRD, focusing on Leadership Development and Change Management. He is a frequent speaker at international HRD conferences such as ATD, CIPD, IFTDO and DGFP, and is an author of numerous publications.
Latest book: "Black Book Feedback Systems – Why many feedback systems don't work – and what to do about it." Guido is the CEO of Lead1ng AG, an international consultancy group for HRD and OD with 9 branches in 4 countries. He has shaped many corporate development programs in several industries.
As he is a real app enthusiast, you will find more than 400 apps on his mobile. And although Guido certainly is not a "digital native", he definitely is a passionate "digital immigrant" 😉
Some of his long-term clients include: 3m, VOLVO, Compass Group, Continental AG, KING.com, DANONE, Rodenstock, ASSYSTEM, Deloitte, Thomas Cook, KPMG, SCHOTT, Puma, Airbus, PWC, LIEBHERR, STIHL, Deutsche Bank, Vaillant, DHL, SAP, KÄRCHER and FESTO.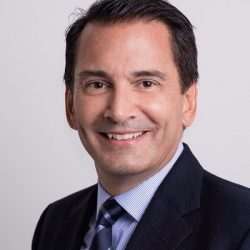 Daniel Jones
Dan Jones has been involved in training since 1991 when he first taught buyers at Macy's how to use a mouse. Since then, he has been a trainer, a training manager, learning community manager, and today, a modern workplace learning and communications professional.
He's a bit of a tech geek and enjoys playing with apps on his computer, tablet, and smartphone. That is why he decided it's an awesome idea to share with you some of the apps he has discovered and what you—as a trainer or instructional designer—can create and do with them.
Any idea, question or a comment you would like to share – please do so by filling in this form.